home
Hello and welcome to the Papercut Collective website!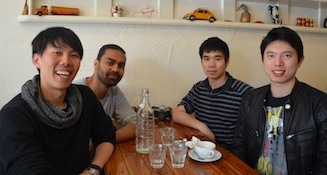 We're a small group of Design professionals with varying backgrounds and diverse Design skills, qualifications and interests. We're based in Sydney in Australia and our focus is predominantly local, but we haven't capped our potential to that, maybe we'll be global one day =). We organise group meetings and events where we share with each other our ideas, inspirations, our work and opinions.
We hoped that through this website, we might have a chance to share with others what we do and for you to be able to contact us if you have a project that needs people passionate about "Designing for good". If you're a kindred spirit and you'd like to join us to just talk shop, please get in touch... We love meeting new and enthusiastic people who are passionate about Design, like we are.
If you've got a project in mind that will do some genuine social good and you don't have the budget for it, you have us! We hope you find something you like or find useful and as always please feel free to let us know what you think!
Damo, Gaz, Keef & Nik
The PcC crew